Repair and Restoration: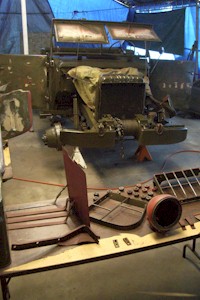 Freedom Vehicles repairs vehicles as necessary to make them ready for the events where the vehicles will be seen by the public.  Some of the vehicles will be on display at all time in the museum, however many of them will also be displayed in parades, car shows, funerals, patriotic events, and community activities.  In order for the vehicles to be moved from the museum to these events and back they must be in good repair.  Freedom Vehicles will utilize its facilities to complete maintenance and repairs.
Restoration:  Seeing as many of the vehicles are over 40 years old many of them will need restoration.  In particular the vehicles which are recovered from fields, wrecking yards, and scrap facilities.  Freedom Vehicles will utilize the museum and repair facilities along with donated time and resources to restore these vehicles back to a condition where they can be displayed and achieve the goals of the museum.